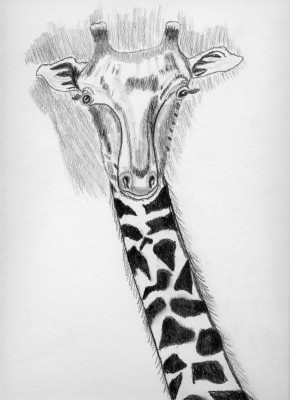 I learned of a grants for arts program through the Ventura County Arts Council that combines an artist with a partner who wishes to create a benefit for the community. I had an idea and decided to check out the meeting. I currently have no partner, just an idea that has been in the back of my mind for some time.
The meeting was like other business presentations but I soon learned that it also had exercises. During the presentation, I learned that you could apply for a grant from the Arts Council. The artist and the partner could continue to do additional fundraising for the project to get the monies needed.
First we were asked to share what projects we each had in mind. I shared that I had been thinking of creating a program where my art would be loaned to patients in hospitals or convalescent homes while people were healing and that the art would contribute to the healing. It was nicely received and I was told they had done a similar project in Ojai.
Then we did another exercise. At first I was dreading them but I got into the swing of it and did them. The last assignment was a tough one. We had to write a story in 30-40 words, meaningful to those in the community about our project that would encourage someone to contribute. It was to be more about the community benefits then about the artist. I'm thinking what? 30-40 words? Is he kidding?  Being a blog writer, I barely get blogs done under 500 words and he wants only 30-40. And he wanted it in 2-3 minutes.  Tall order!
I called in my inner giraffe and did it. We were asked to share our stories. My mind kept me busy with all the reasons I shouldn't share. After several had shared, I decided to share because I realized I won't learn anything if I don't. He was critiquing each one explaining how they could improve it.
So I read my little story aloud and in the middle of it, I got so caught up in the emotion of what I wrote, I began to tear up. When I finished, a woman said, I'll buy. I was surprised. I have been told I can write powerfully. I accepted the compliments but wasn't convinced of it or accepted the truth.
That night I realized what I could do with words. It was eye opening and I was awed by it. And presenter noted how only one word pointed back to me. I did what was asked. So what did I write? Here it is in 36 words after one rewrite:
"Alone, ill and ready to transition, Rosa had helped her loved ones move on. A painting arrived in her room to brighten her days. Two weeks later she returned home. She is now a hospice volunteer."
Have you ever done an exercise that showed you what you were capable of, that showed you in a way that couldn't be denied what you can do? What was your reaction?
Julieanne Case came from a left brained world, having been a computer programmer who worked on the Apollo missions and, due to circumstances orchestrated by the universe, joined the growing ranks of the right brained world starting in 2001. She became an energy healing practitioner in 2004 and has studied various techniques. She is a Reconnective Healing Pracitioner, a painter, and a blogger. She assists you in reconnecting to your original blueprint, your essence, your joy and your well being! ©Copyright Julieanne Case 2012