Healing Art by Julieanne Case
Art Information, Blog and Healing Practice
Healing Art
I love painting. I find it tranformative and at times I know that the painting is happening through me. I love vibrant colors and light. I also love to take photographs too. From the first paintings i did, I was told my art had (see more..)
Blogging
A few years back I was taking a social media workshop and I got challenged to write a blog. I really didn't think I could write but I quickly learned I was very wrong. I love to write too. Sign up here for my blog.
Reconnective Healing
I got guided to learn energy techniques. It was not anything I had planned to do. Things happened, I met people that introduced me to this incredible world of energy healing. I went in as a big doubter but curious. (see more…)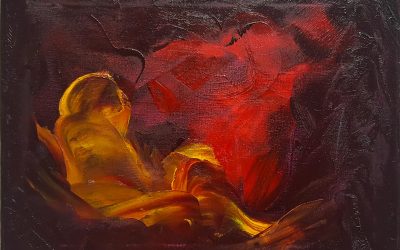 I was asked to submit a painting for a local gallery, Buenaventura Art Association.This show is titled "Stories". They wanted art that had a unique story about something that stick's in the artist's mind. For me, it was the Thomas Fire that hit...
read more