So what is a blend? According to the free dictionary, a blend is "to combine or mix so that the constituent parts are indistinguishable from one another" or "to combine or mix so that the constituent parts are indistinguishable from one another". And in this case, I am referring to blending wines. Will it be smooth and easy for a nice lamb dish? Or sturdy and vibrant for steak or spicy dish like Cajun meatloaf or flavorful Indian dish? Or fruity with some toast to create a dynamic  Chardonnay? Are there rules for blending? Or is solely a matter of what tastes best to the winemaker? What is the main purpose of blending?
Why am I asking all these questions? I had a wonderful opportunity to get answers and to learn how it is done, why it is done and maybe get more answers than I have questions.
This event caused some memory triggers. I found myself revisiting the memories of my initial journey into learning about wines. It took me back some 40 years ago when I first heard the name Rodney Strong. At that time he was with Windsor Vineyards. Certain wines would have his name on it. I used to get shipments of Windsor wines and they even let you order wines and put your own special label on them with your name.
I just recently learned that creating private labels was also something that Rodney Strong began. Today I will learn more about the history of wine concerning Rodney Strong since that time. I was reminded of the winemakers I learned about in the early 70s then too, people like Zelma Long, Robert Stemmler, Mary Ann Graf and Andre Tchelistcheff. I met Mike Grgich of Grgich Cellars and Bob Kozlowski of Kenwood Vineyards.  It was a small club back then.
Mary Ann Graf was the first woman winemaker back then. Why do I remember that? Because I, too, was working in a "man's world", a woman computer programmer who didn't think her only place was in the home.  It wasn't easy. I loved seeing other women challenge the rules too. And I cheered them on.
Back then there a group called Les Amis de Vin. We met monthly to taste wines, invited guest speakers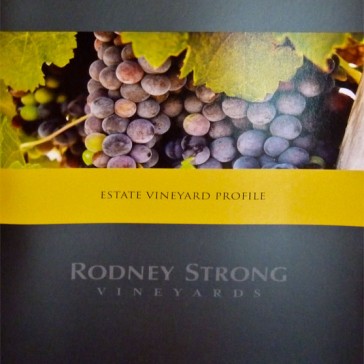 who would talk about their wines. At some point, I remember going to a very special event where I got to taste a little bit of a very old Cos d'Estournel from France. At that time, France had the reputation of having the best wines. California wineries were upstarts. (Remember, I cheer for the underdog!). We just got a small amount and I still remember the room, the little taste and how astonished I was that a wine that old could still be so fantastic.
I'll be writing about my experience about blending and maybe visit some more memories. I hope you'll come back to learn more about my blending experience.
I am very grateful to have had this amazing opportunity and I want to thank Rodney Strong Vineyards for holding such events for wine aficionados.
Have you ever gone on winery tours or learned about the process of winemaking?  Would you ever consider blending wines at home?  Do you like wines made from more than one varietal?
Julieanne Case came from a left brained world, having been a computer programmer who worked on the Apollo missions and, due to circumstances orchestrated by God/Source/Universe, joined the growing ranks of the right brained world starting in 2001. She became an energy healing practitioner in 2004 and has studied various techniques. She is a Reconnective Healing Pracitioner, a Reconnective Artist, and a blogger. She assists you in reconnecting you to your original blueprint, your essence, your joy and your well being! ©Copyright Julieanne Case 2013